Patient Information
We at Alexandra Family Medical offers a wide range of health care services.
This consists of an experienced & specialist team of General Practitioners, & Registered Nurses. Supported by an excellent Admin team including Reception, Admin & Accounts, who work from the Central Lodge historical building, by the bridge in Alexandra, providing professional healthcare to you and your family.
We moved to our current location in May 2016, using the spacious and practical layout of this historical building to our advantage. We do have a spacious reception area and waiting room.
We share after hours cover with local practices for patients needing attention outside business hours, in the weekend and during public holidays. Alexandra Family Medical is as well a participant in the Central Otago After Hours service that provides cover for the whole Central Otago region.
Enrolments
To enrol simply call us on 03 901 6277, or download our enrolment form print it and bring it into Alexandra Family Medical, with 2 forms of ID or you can send it to us to: FreePost AFMC, PO Box 485, Alexandra 9340
All accounts are to be settled after consultation.
We accept cash payments, most credit / debit cards (Eftpos) & currently cheques.
If you have difficulty settling an account, then please discuss this with Reception or Accounts where we may agree you can set up an Automatic Payment method.
Overdue Accounts – in the event of your account not being settled, your GP reserves the right not to see you & request that you make arrangements to transfer to an alternative practice.
Nursing Consultations / Services
See services here
Patient Portal Health 365
When enrolling we recommend Patients immediately access & link onto our patient portal, Health 365.
This provides patients with direct access to the following ONLINE services -
Make your own appointments with your GP or Nurse.
Request repeat prescriptions.
Check your own lab results.
Check your blood pressure & weight.
Immunisation status
Direct online conversation with your GP
When registering for Health 365, it is imperative you log on with your password within 24 hours. Otherwise we will need to re-set, all you need is an internet connection.
Registering for the patient portal is a FREE service.
Repeat prescriptions
For repeat prescriptions you can either ring the Practice or order online through the Patient Portal, which will cost you less than if you call the Practice.
Priority prescriptions can be arranged at short notice but there is an additional charge for this service.
Repeat prescriptions normally take 2 days.
Existing users can login here
Self Service Check-In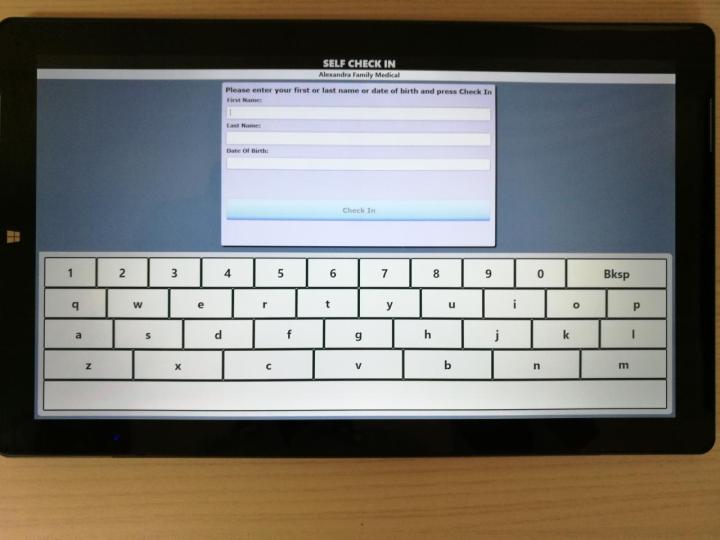 For especially busy times, you can now find in the reception area a tablet. This is when patients during their arrival will be able to input their first or last name or date of birth, click OK and the instruction on the screen should indicate please go straight into the Waiting Room. If not, then you need to see reception before going through to the Waiting Room. The tablet is synchronised to the Practice Management System, so will indicate to reception and the Nurse/GP that you, the patient has arrived. Alternately if you prefer you can still be checked in by the receptionist.